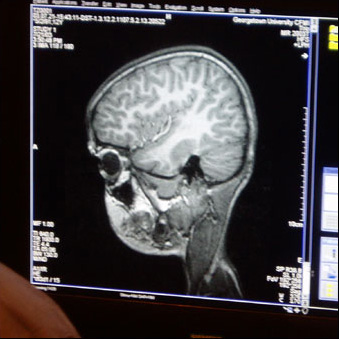 Developed by Vladislav Staroselskiy
What is functional Magnetic Resonance Imaging?
MRI is a non-invasive technique (one that doesn't
use needles, drugs, or radioactivity). A large magnet
detects signals from various brain tissues, which
appear as shades of gray, thereby making it possible
to distinguish different structures of the brain.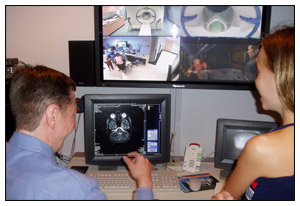 For our research, we use functional Magnetic Resonance Imaging (fMRI) to monitor brain activity. This technique provides detailed maps of the brain areas underlying numerous human mental activities. By using fMRI, we are able to see how the brain is functioning while a person is performing a specific task, such as reading.
We are not only able to see differences in the structure of the brain, but can measure differences in brain function and activity as well. This information may provide important clues about the cause and treatments of a wide range of neurologic disorders.


Our Magnet's Journey